We believe it to be particularly important to be trained in prevention, preparedness and recovery for any disaster whether it be natural or man-made.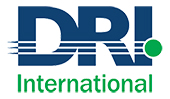 SUPPORT SMART HUB is a licensed Disaster Risk Institute for Romania, Bulgaria, Moldova, Serbia. SUPPORT SMART HUB has partnered with an organization specialized in Disaster Risk Reduction, the Disaster Recovery Institute - New York.
SUPPORT SMART HUB is the only center in Romania that specializes training prevention and disaster preparedness and post-disaster relief efforts.
Further details can be found on the training DRI website: